Key Club🔑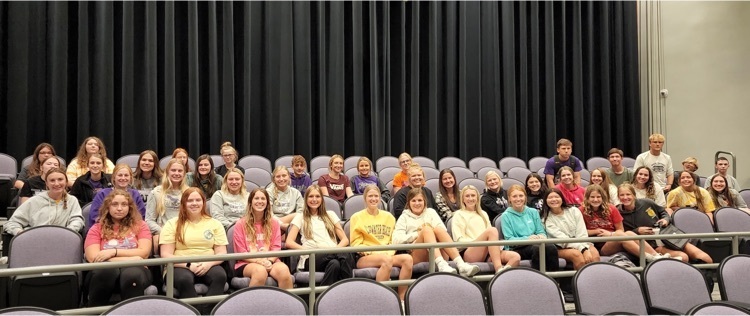 Key Club is extending the sale of OABCIG Letterman Jackets. At least 20 orders are needed and there are currently 15. Would make a great Christmas or birthday gift for a Falcon fan!!👏🏻
Football @ East Sac County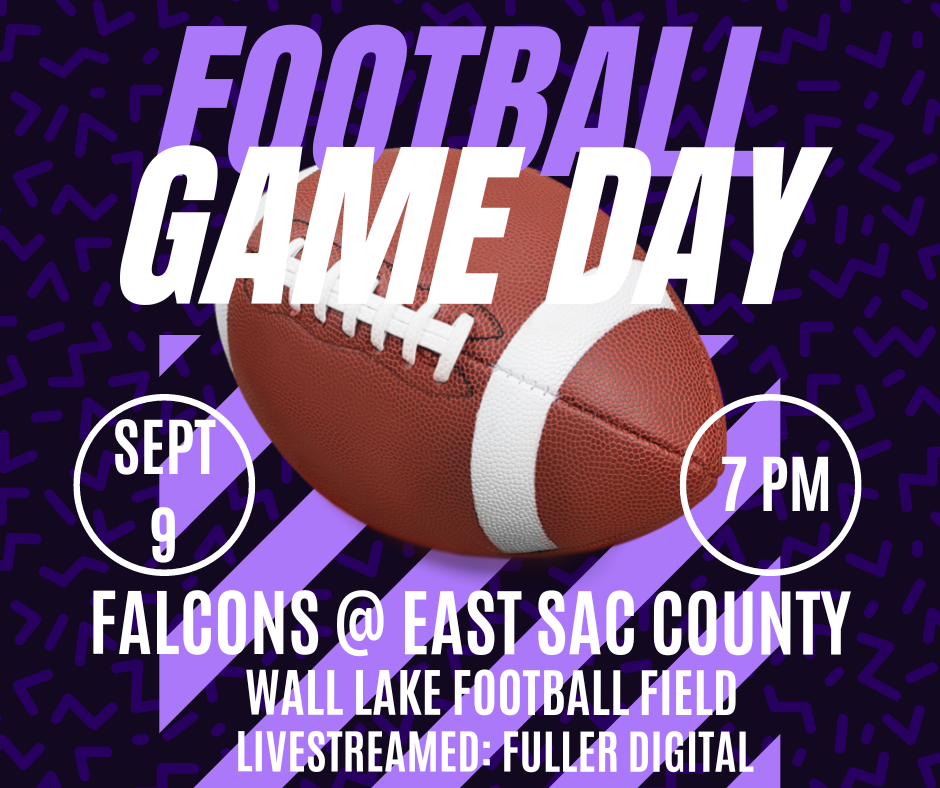 Middle School and High School Cross Country Meet, Saturday at Holstein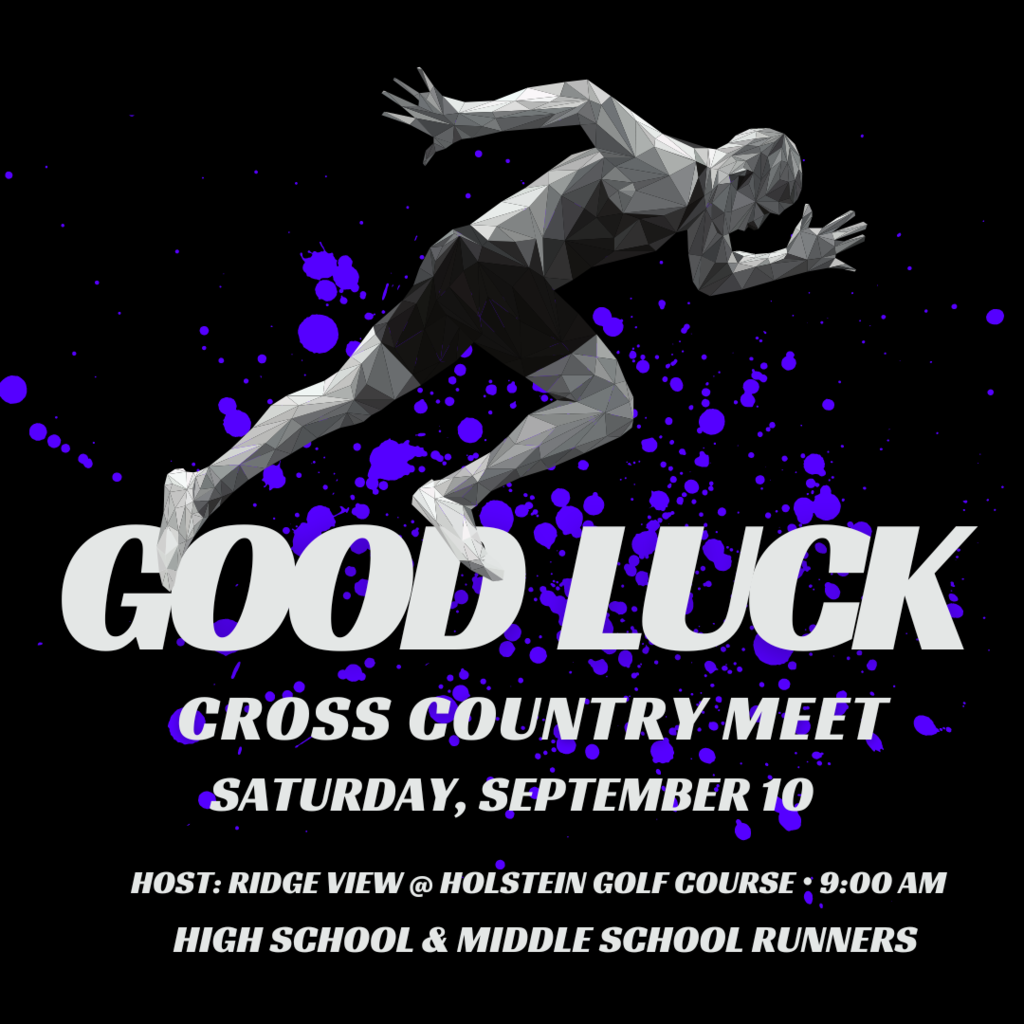 HS TAG students met with Dr. Kaci Bohn, an Associate Professor of Pharmacy, to learn more about the educational and career opportunities associated with pharmacy and other medical careers.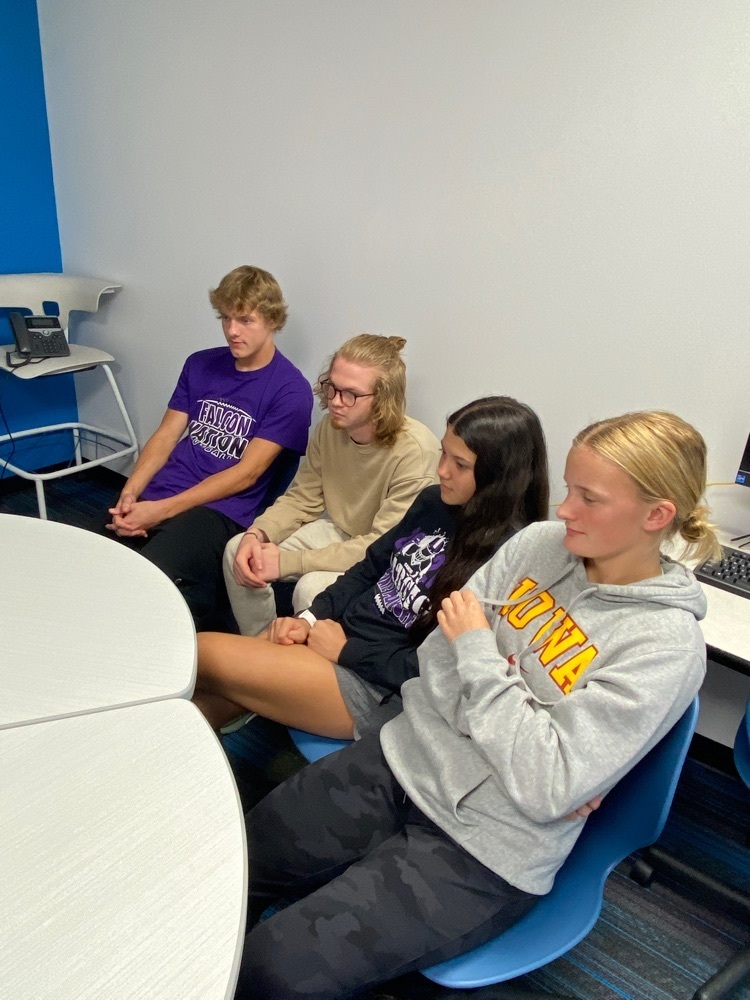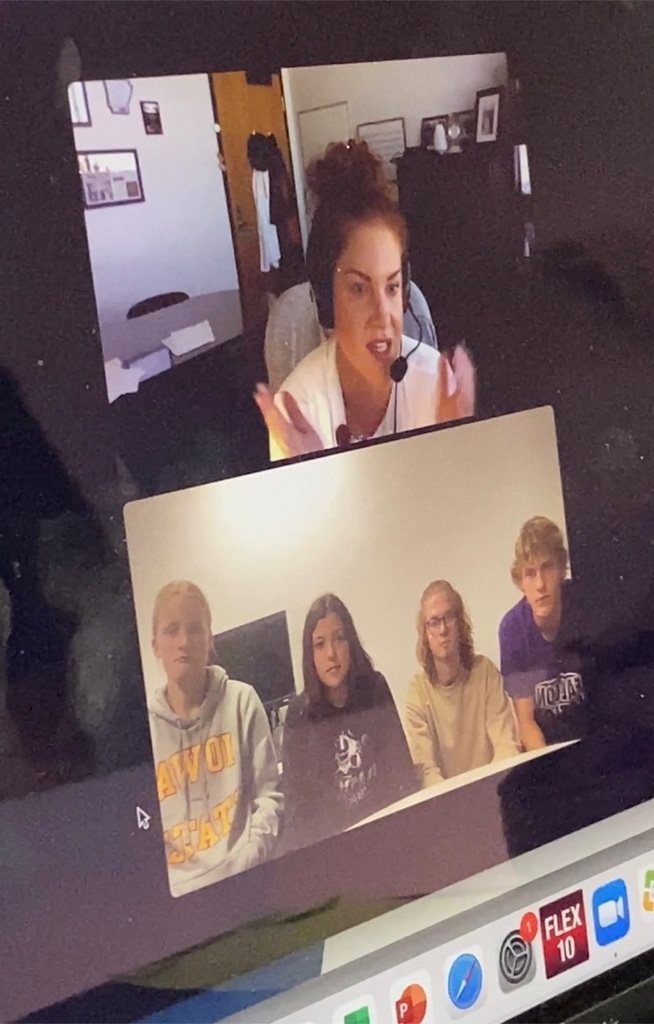 Last week's Falcon Pride winners at the elementary in Odebolt. Karver Bettin Elowyn Youngren Paisley Perrien Alaina Mohr Annabelle Larson Gaige Conner Sheldon List (not pictured)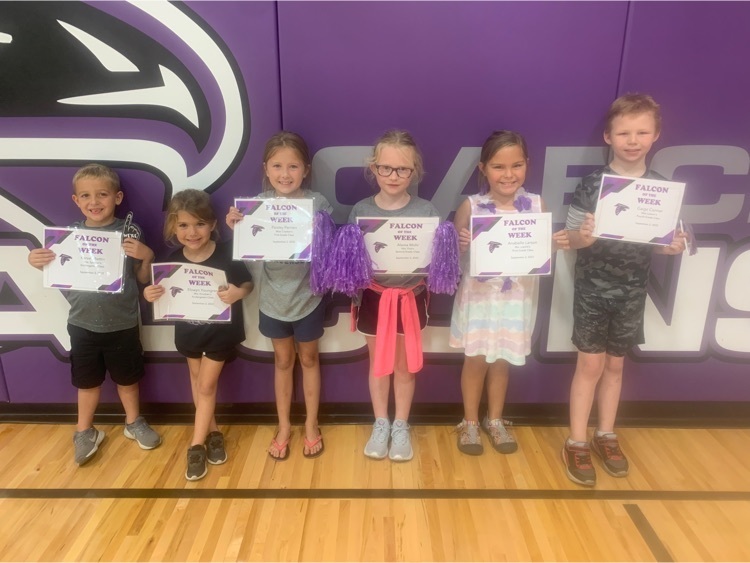 Middle School Football Schedule 2022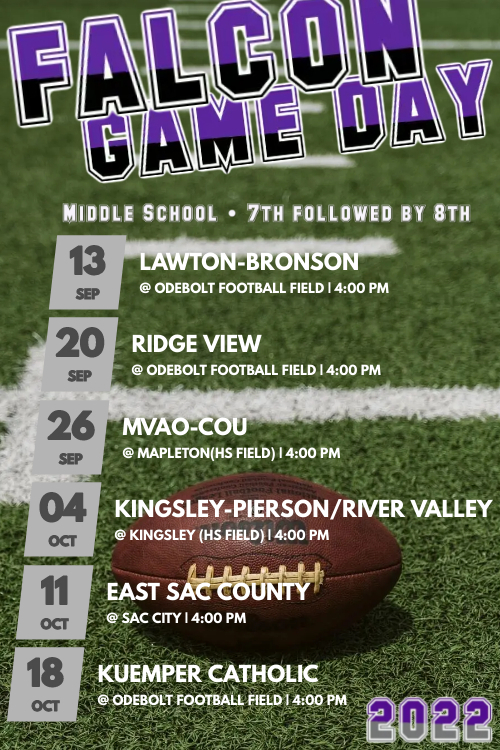 Middle School Volleyball Schedule 2022
Volleyball vs Woodbury Central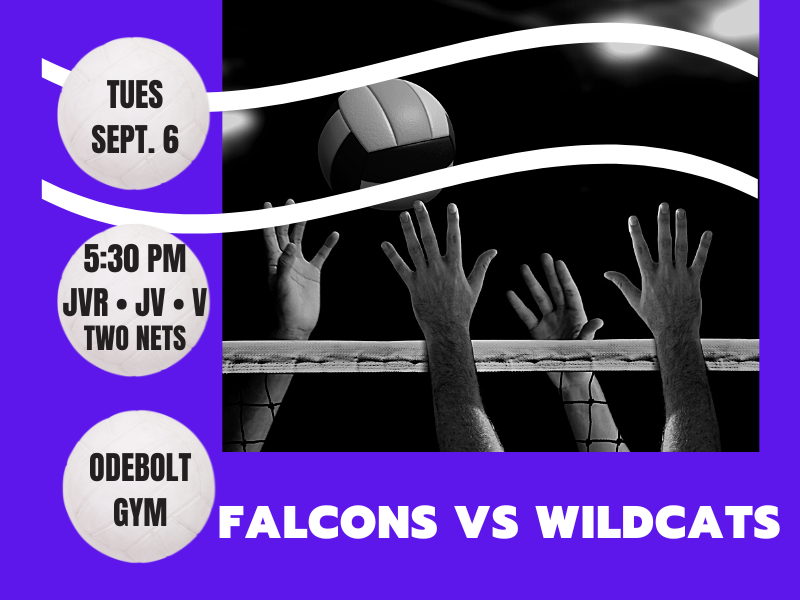 Midwest delivered meals Thursday to all students who work at Midwest for School to Career or worked during the summer.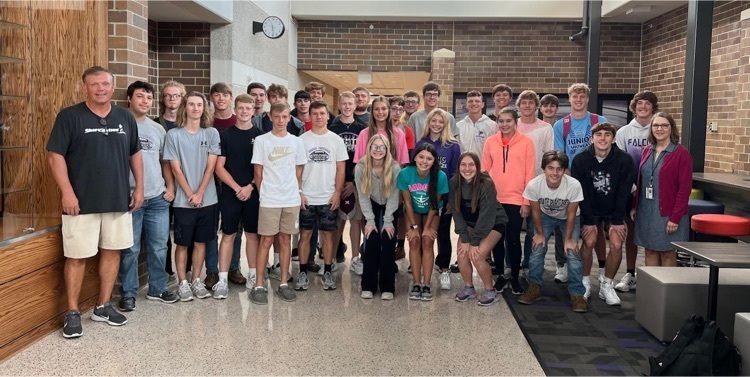 Falcons of the Week💜🖤🤍 Front row, l to r: Jackson Snyder, Zoey Lorenzen, Eli Wellendorf, Cole Wellendorf, Maia Montgomery, Knox Siegner, Zayne Taft Back row, l to r: Embrosia Jepsen, Colt Blackmore, Ethan Mosley, Jerzy Byers, and (not present for picture) Taytum Pierson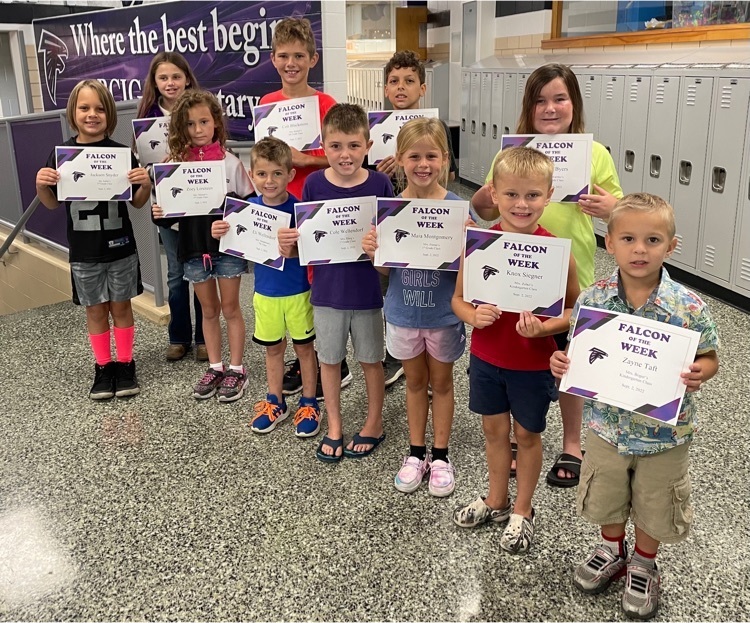 Learning to use the microscope in Biology 🔬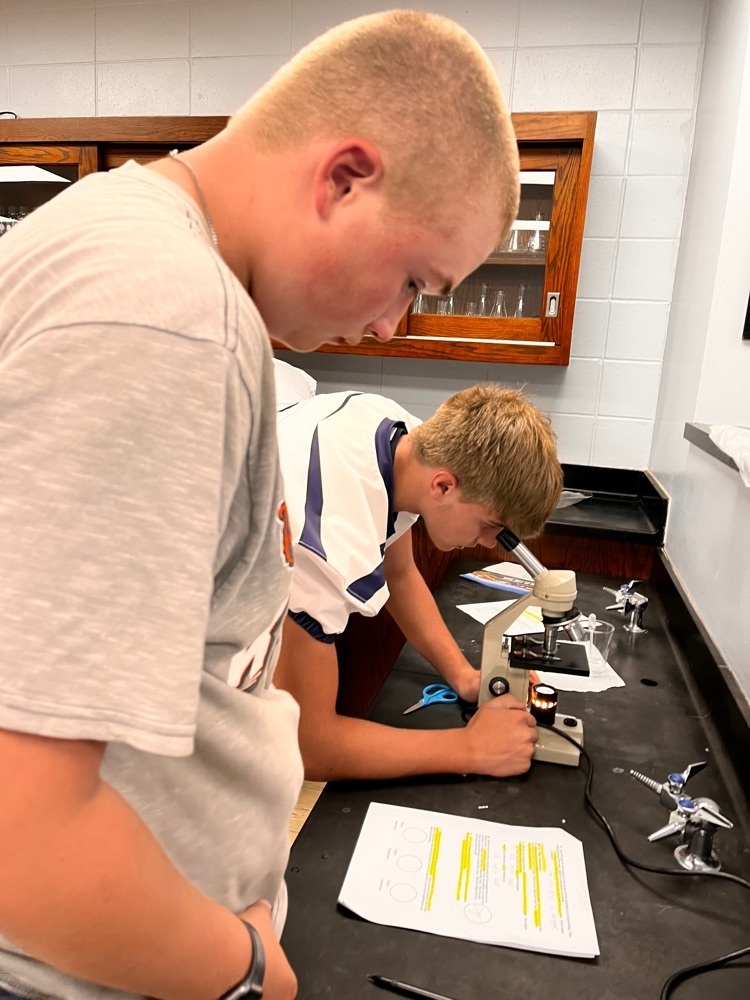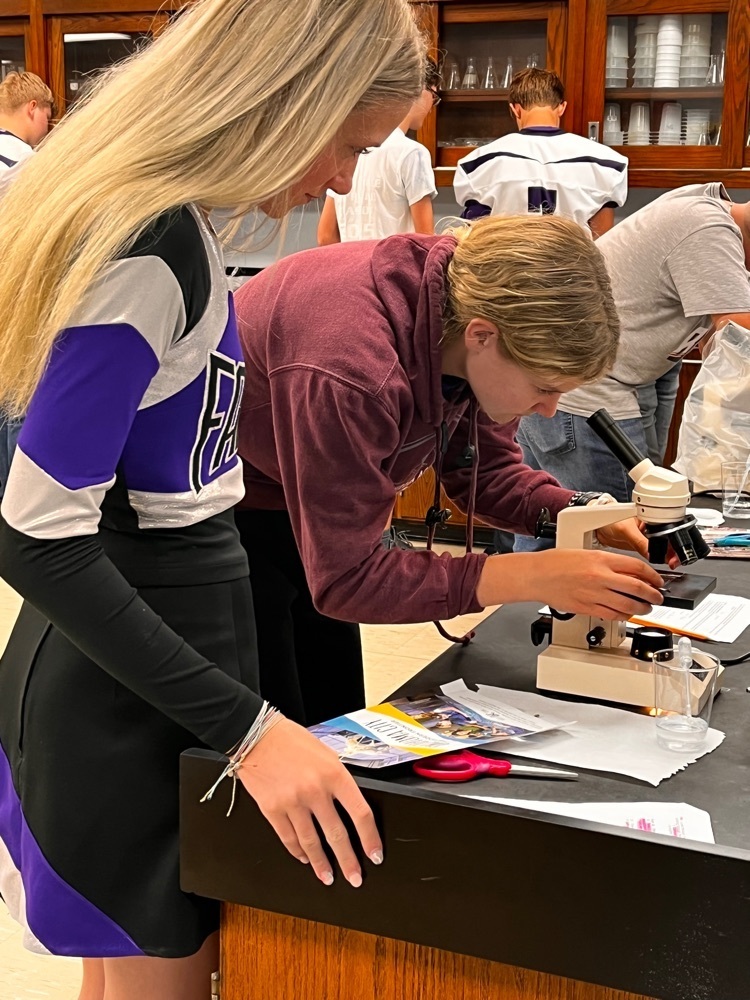 "Welcome back" spread for the Odebolt staff! Thank you PTCP!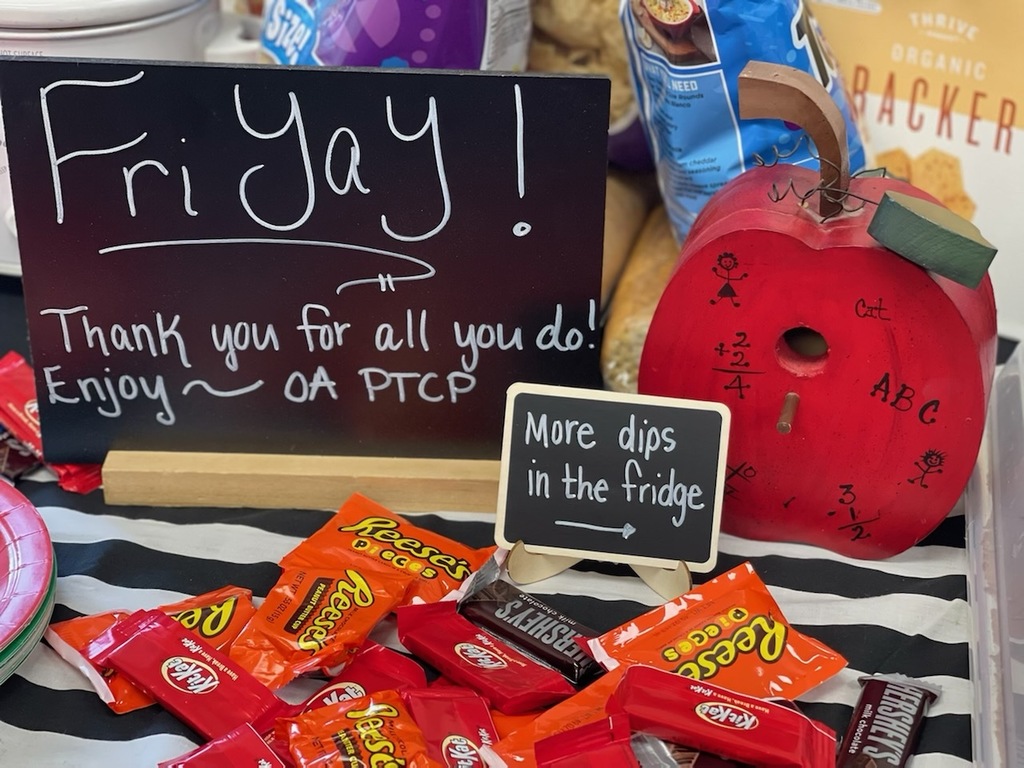 Falcons travel to Storm Lake for football action tonight.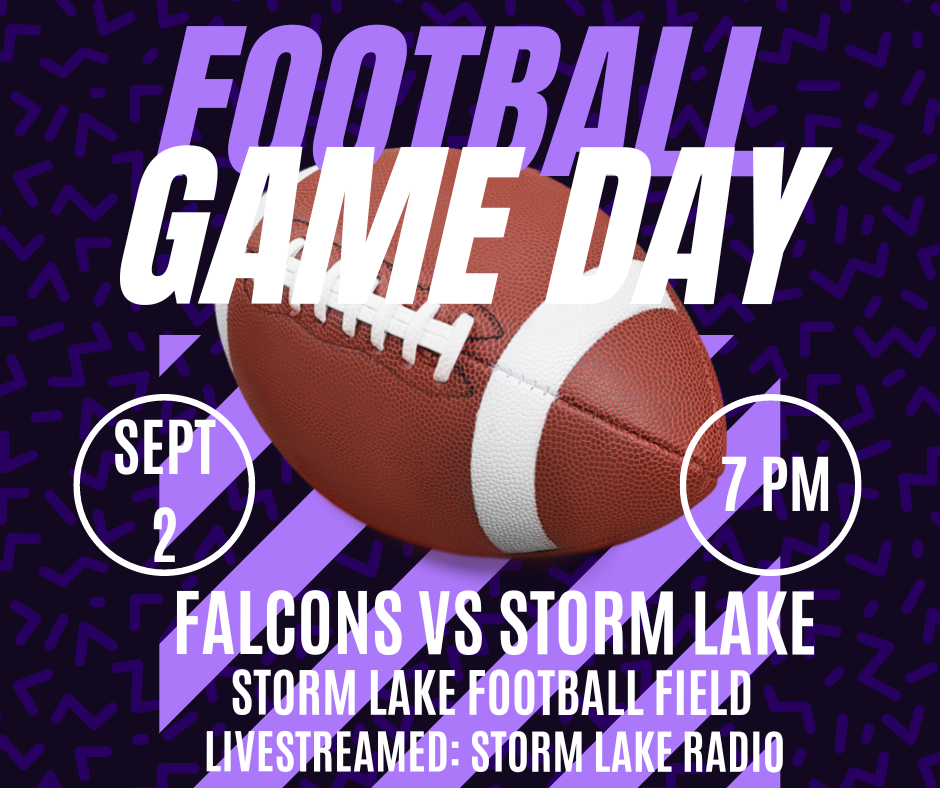 Booster Club Meeting
It's time to get your Falcon Letterman jackets!! OABCIG Key Club 🔑 has order forms available in the office so grab yours today!!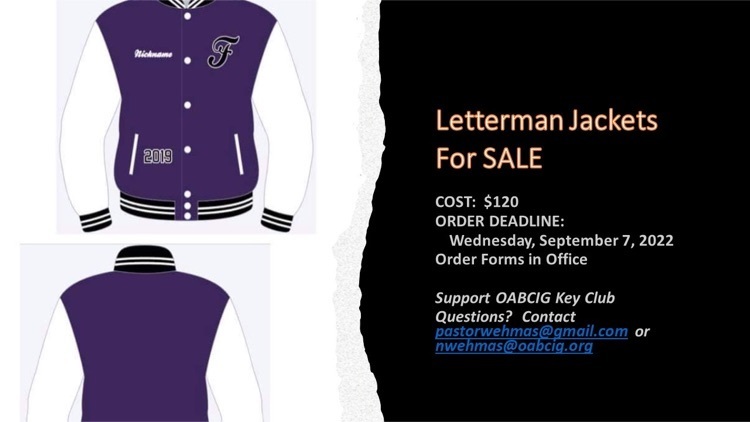 Volleyball Home Opener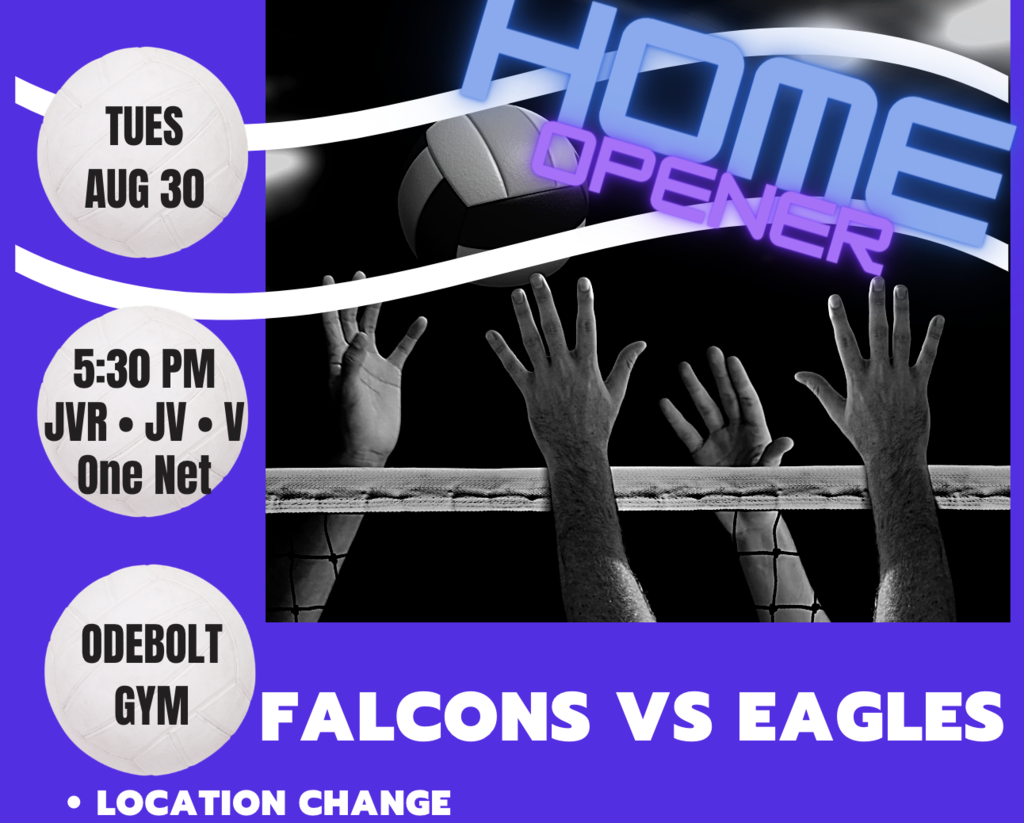 Congrats to Environmental Science students Aavalon Gritten and Alexa Sease (7th period) and Jaci Johnson and Paula Curiel (8th period) for winning with "Don't be a hater, save the pollinator" in the "Chalk the Walk" contest! 🌎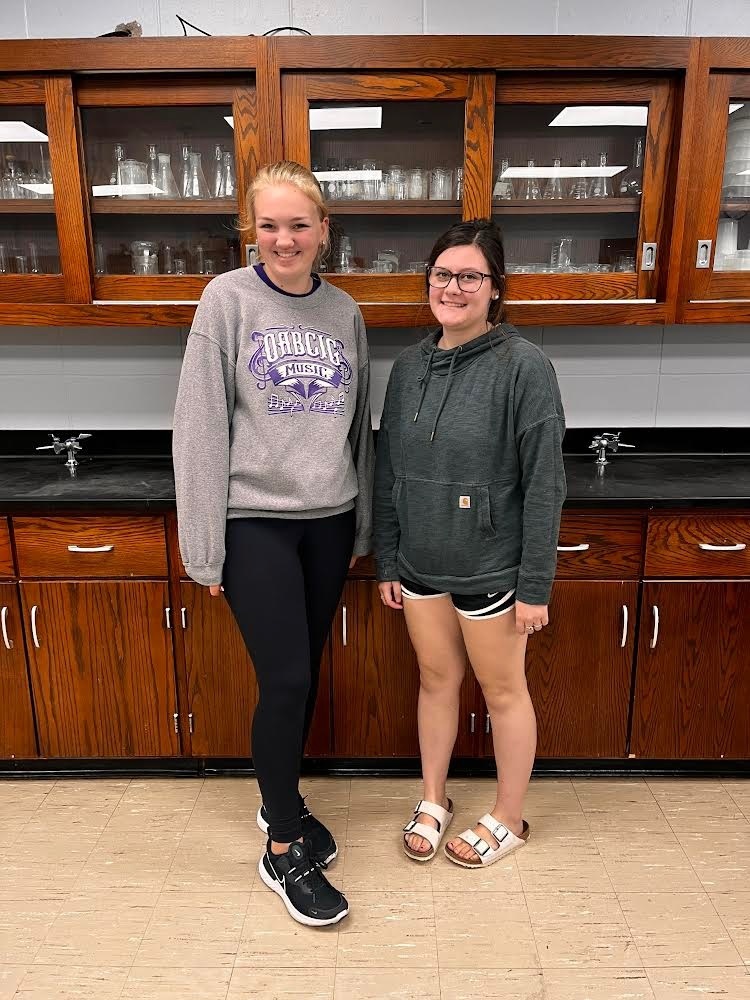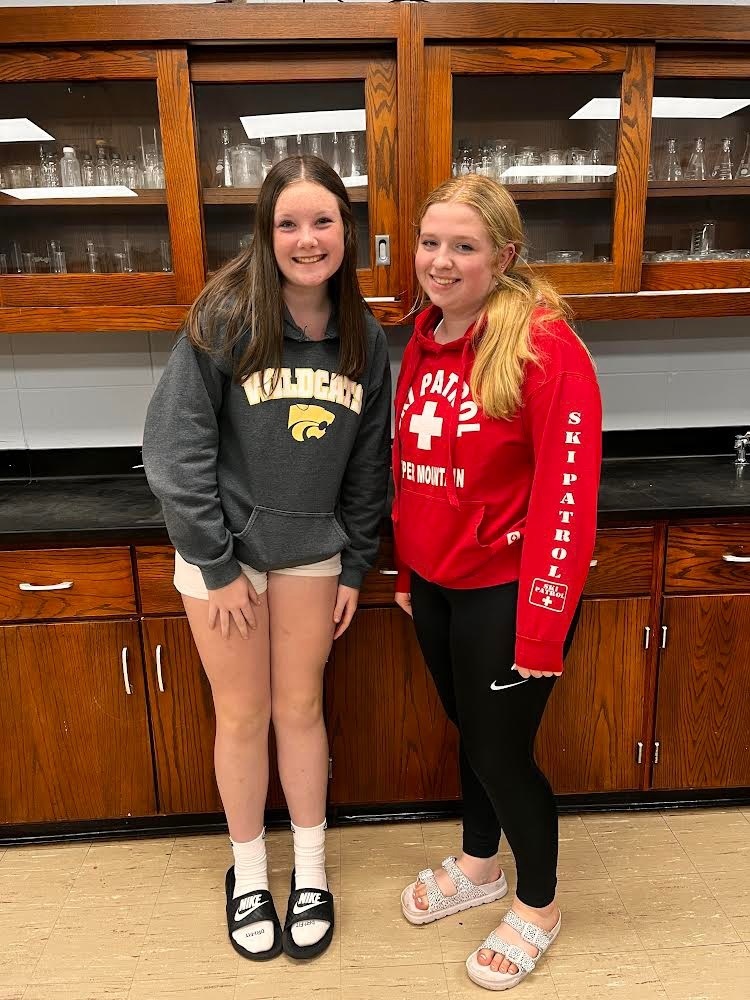 Iowa's Senator Grassley spent time visiting with OABCIG seniors today.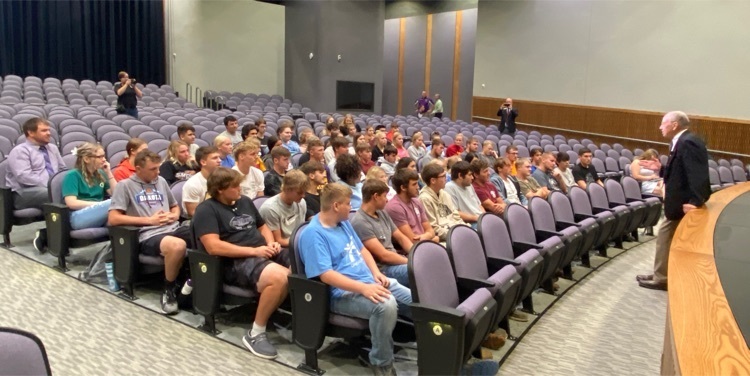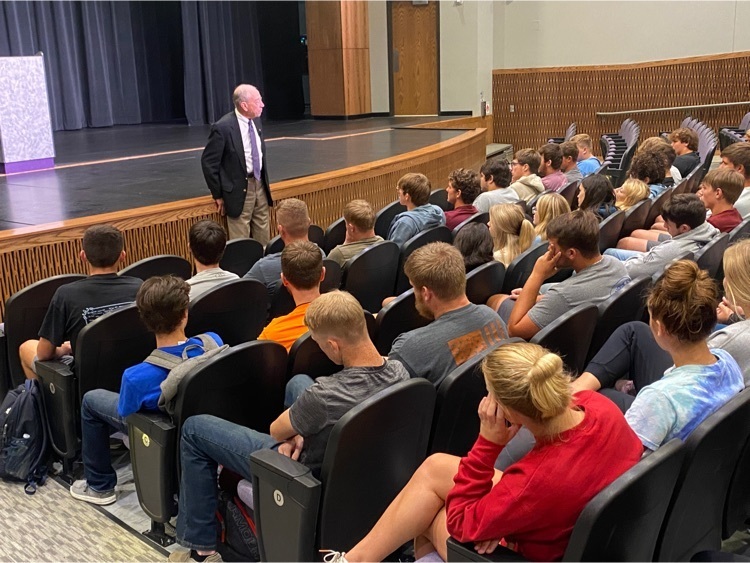 The JV volleyball team placed 1st in the JV tournament at Woodbine on Saturday. Way to go girls!🏐